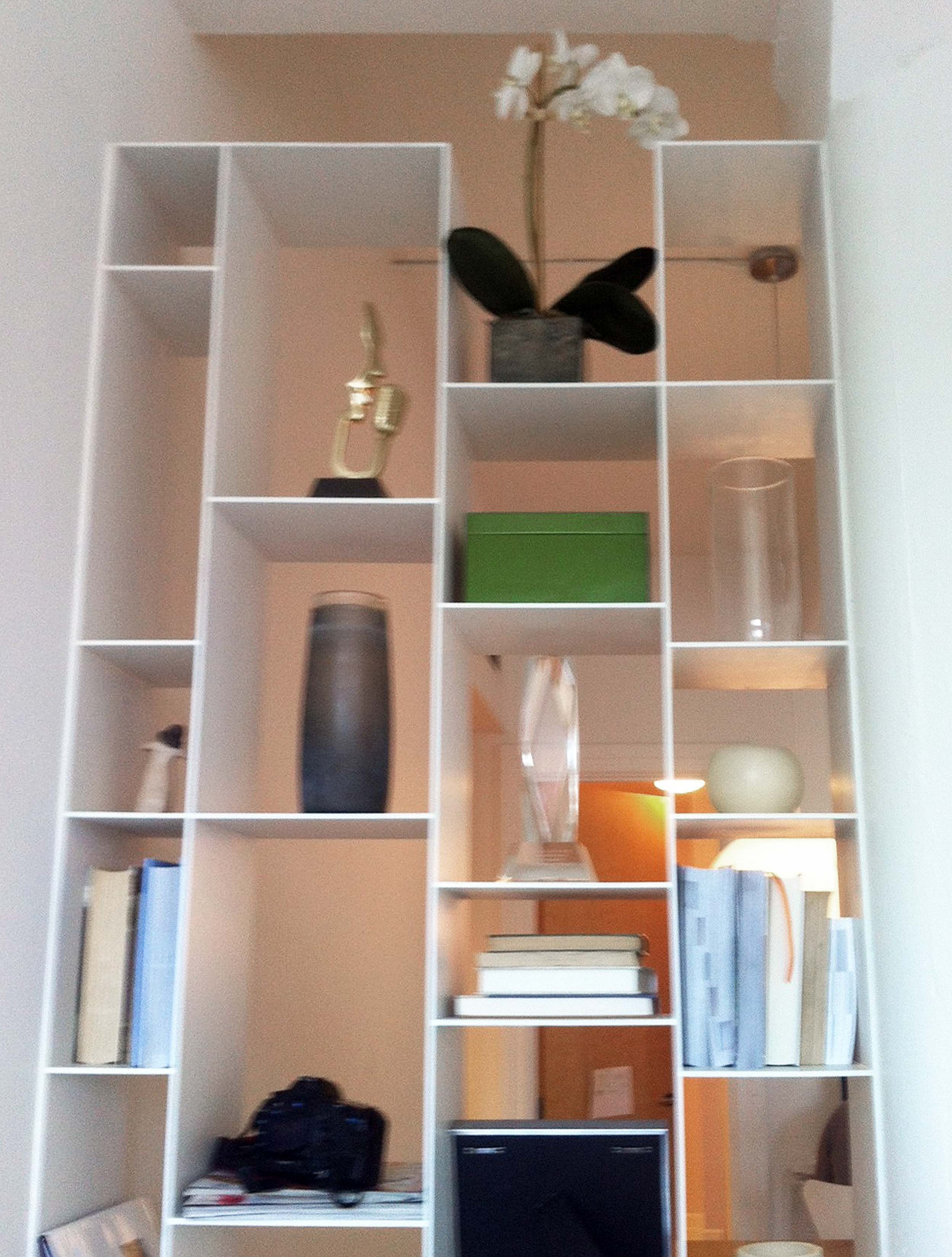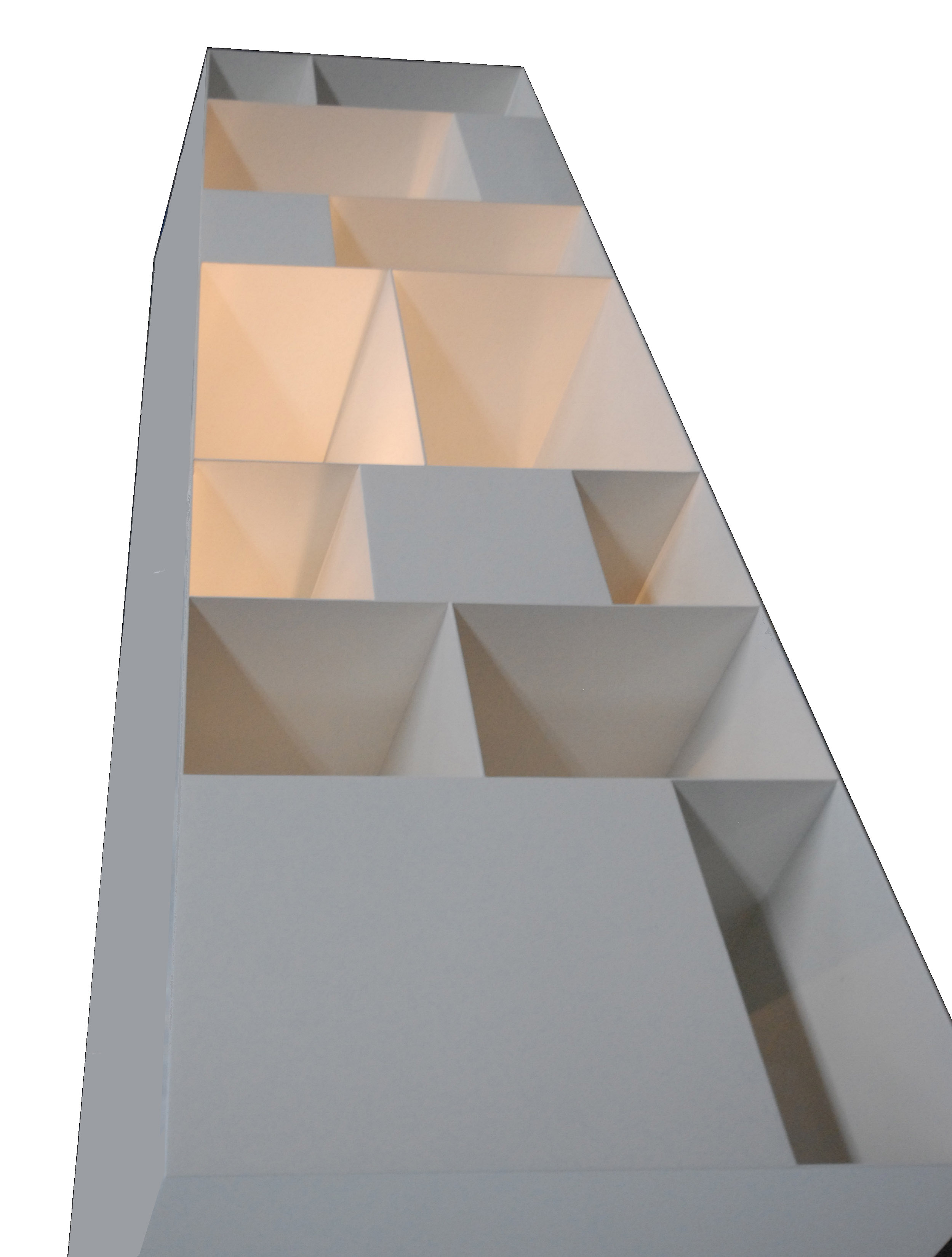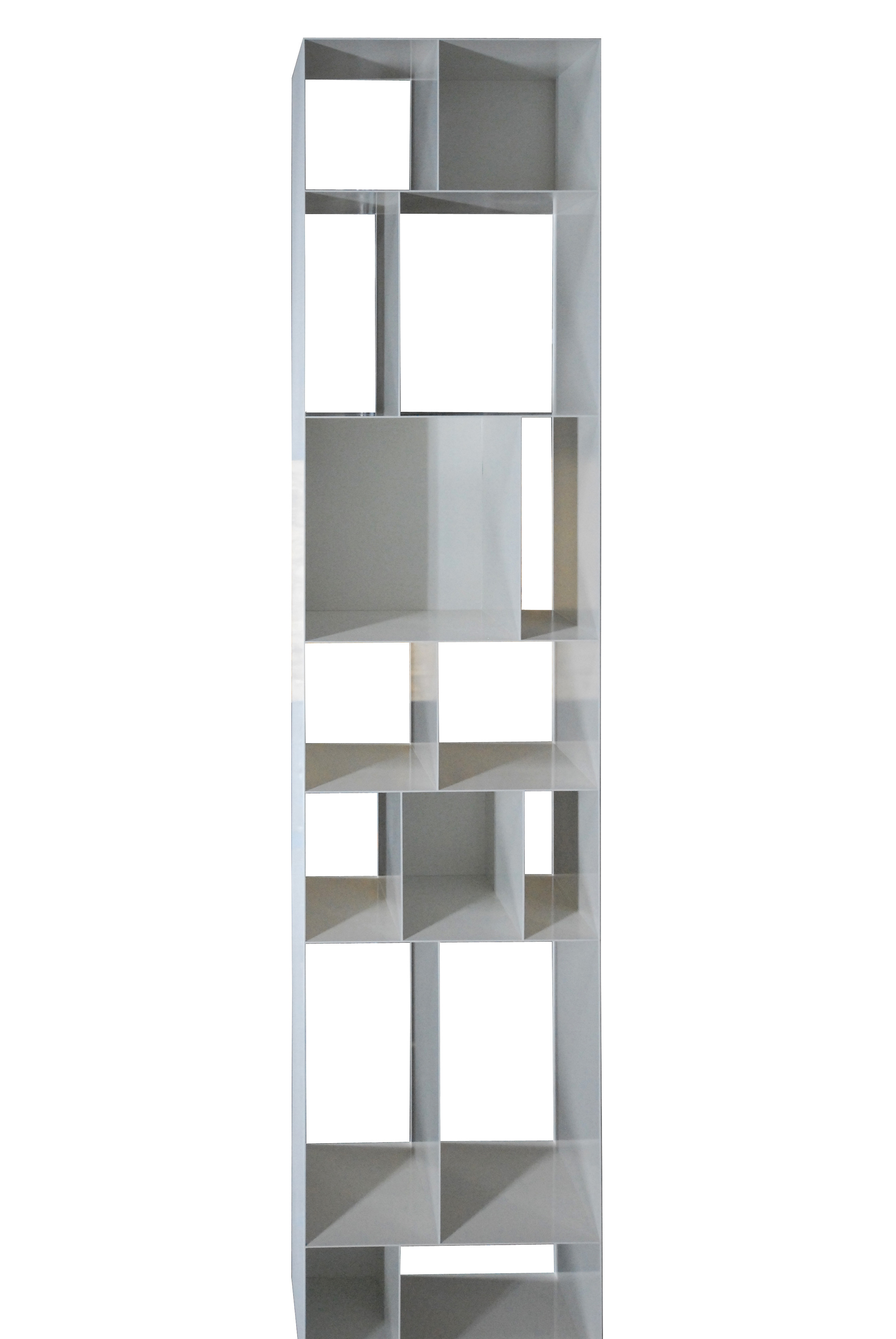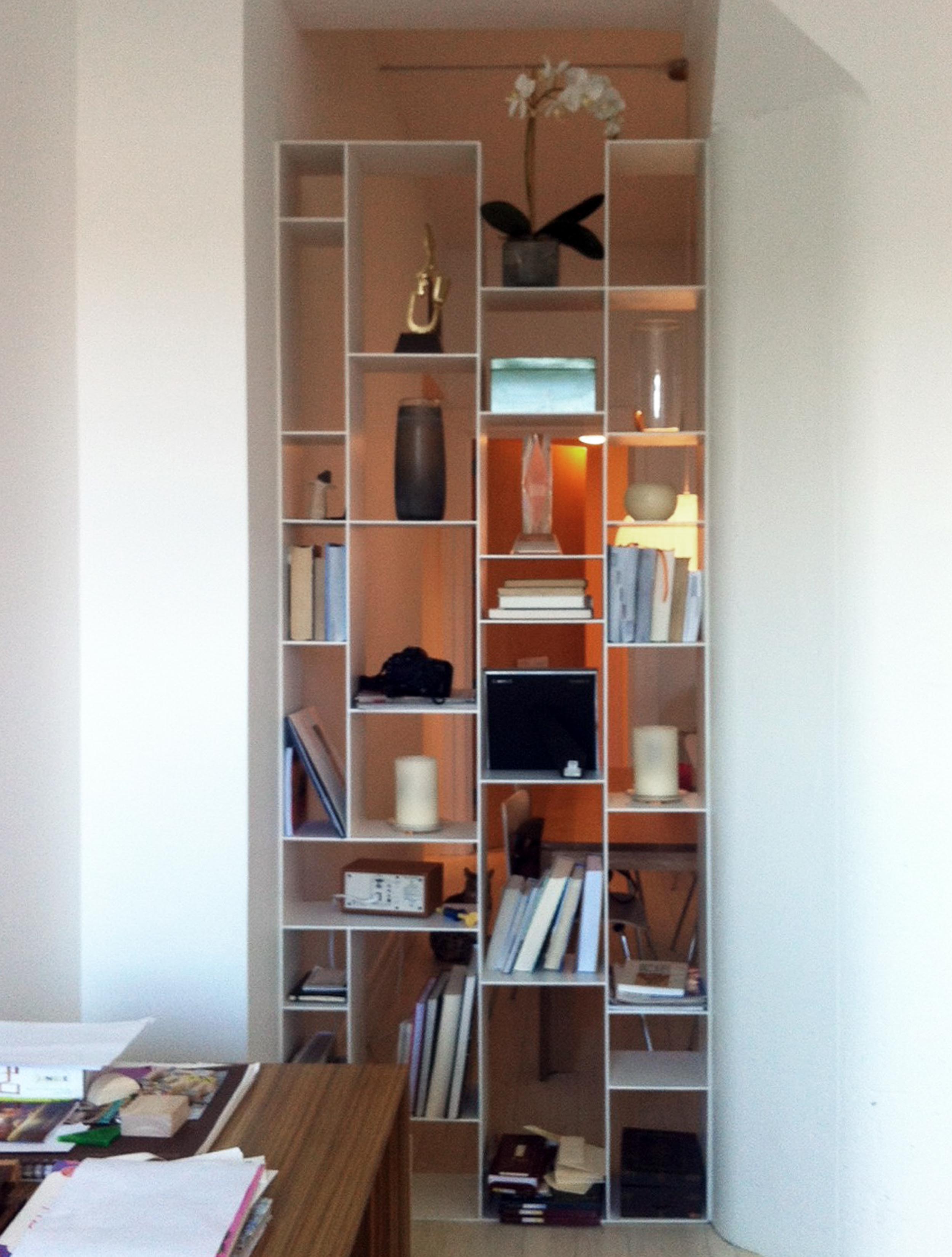 LOCATION: New York, NY
DESIGN: Metal Painted Bookcase
A home owner approached us to design a book shelf fit with a thin quarter inch profile. The end result is what you see with a durable automotive polyurethane finish. The challenge with this project were to use the longest lasting finish possible on metal we prefer to use automotive polys because they outperform powder coating and if damage does occur at a later date, they can be easily touched up with a much better result in the home environment.