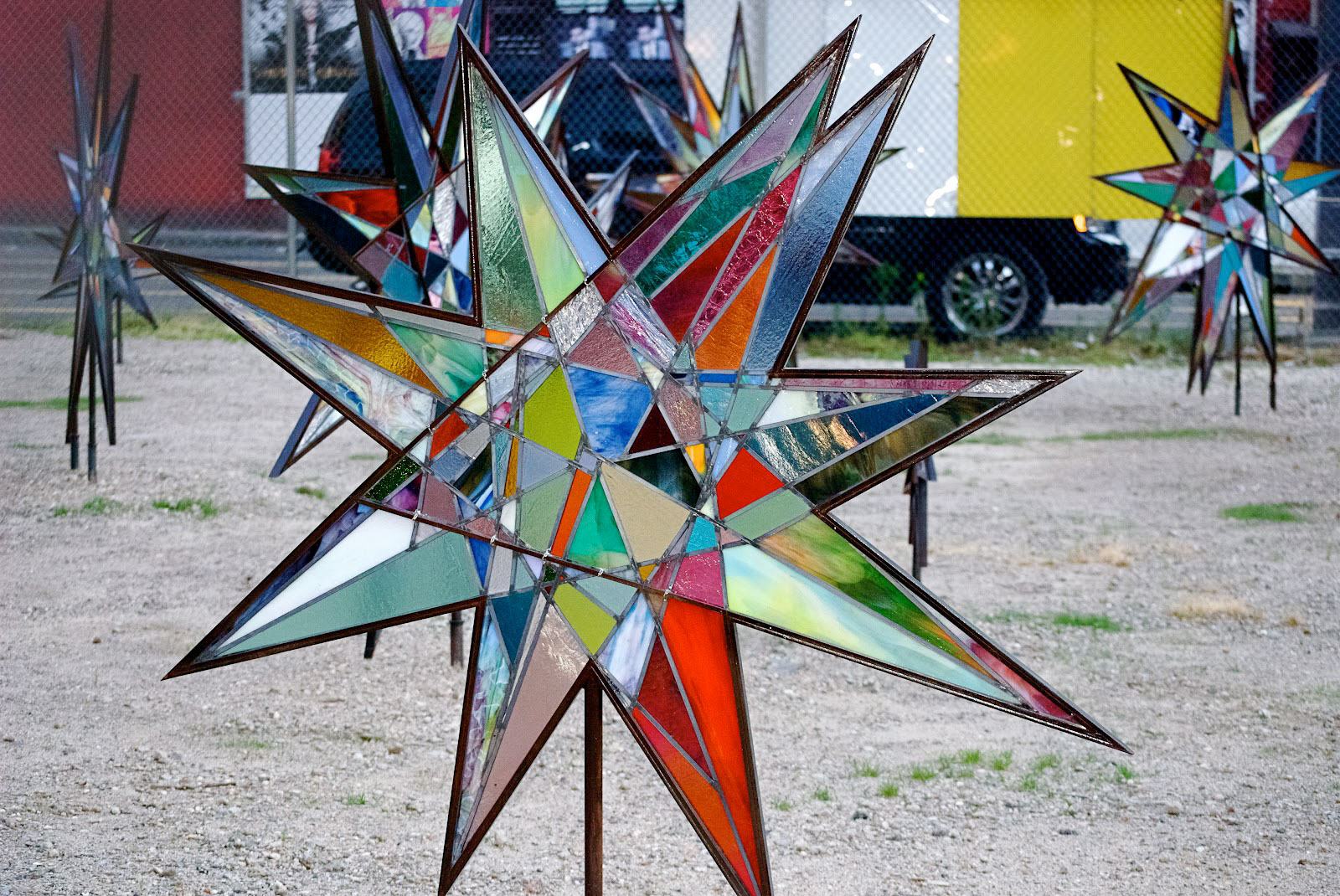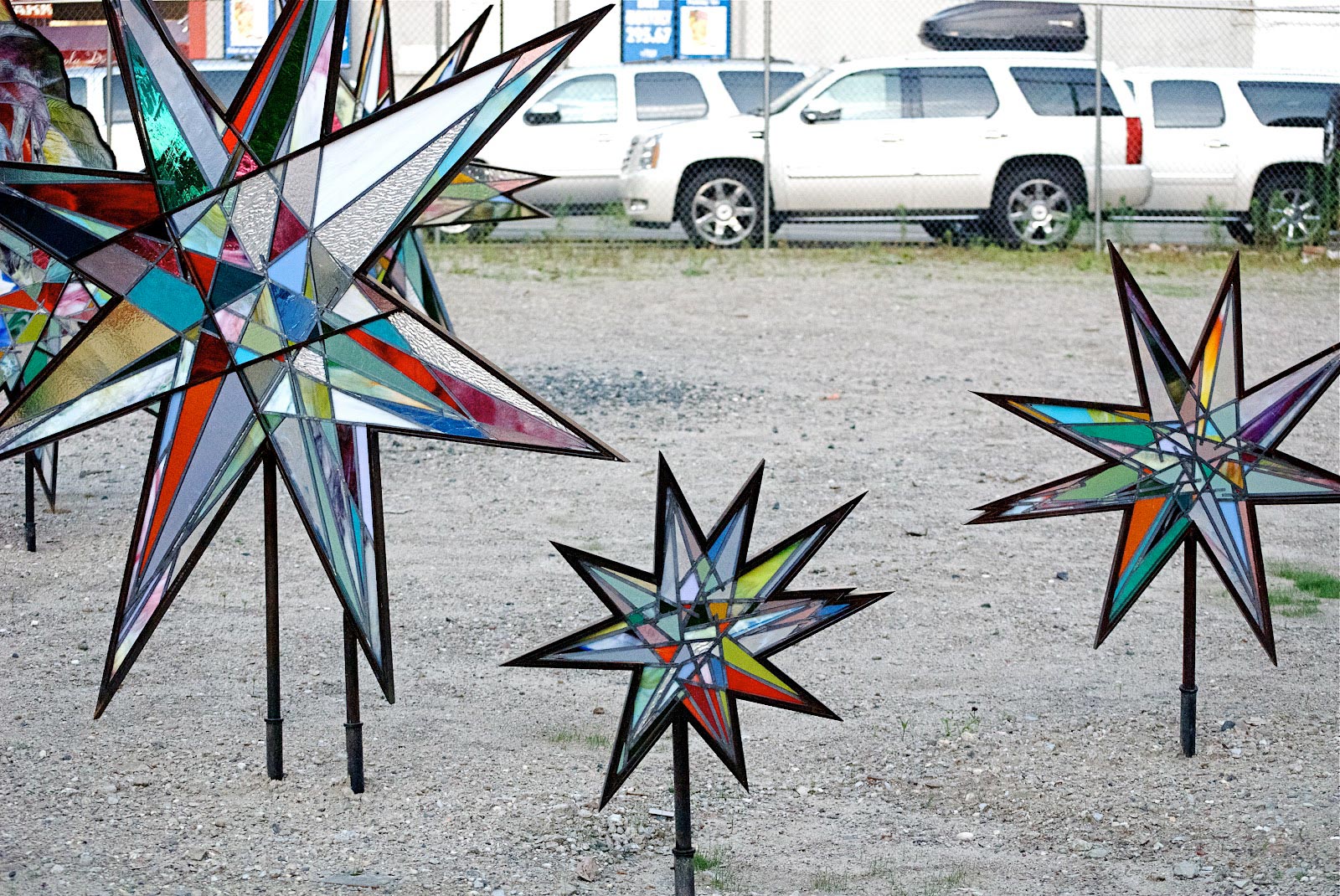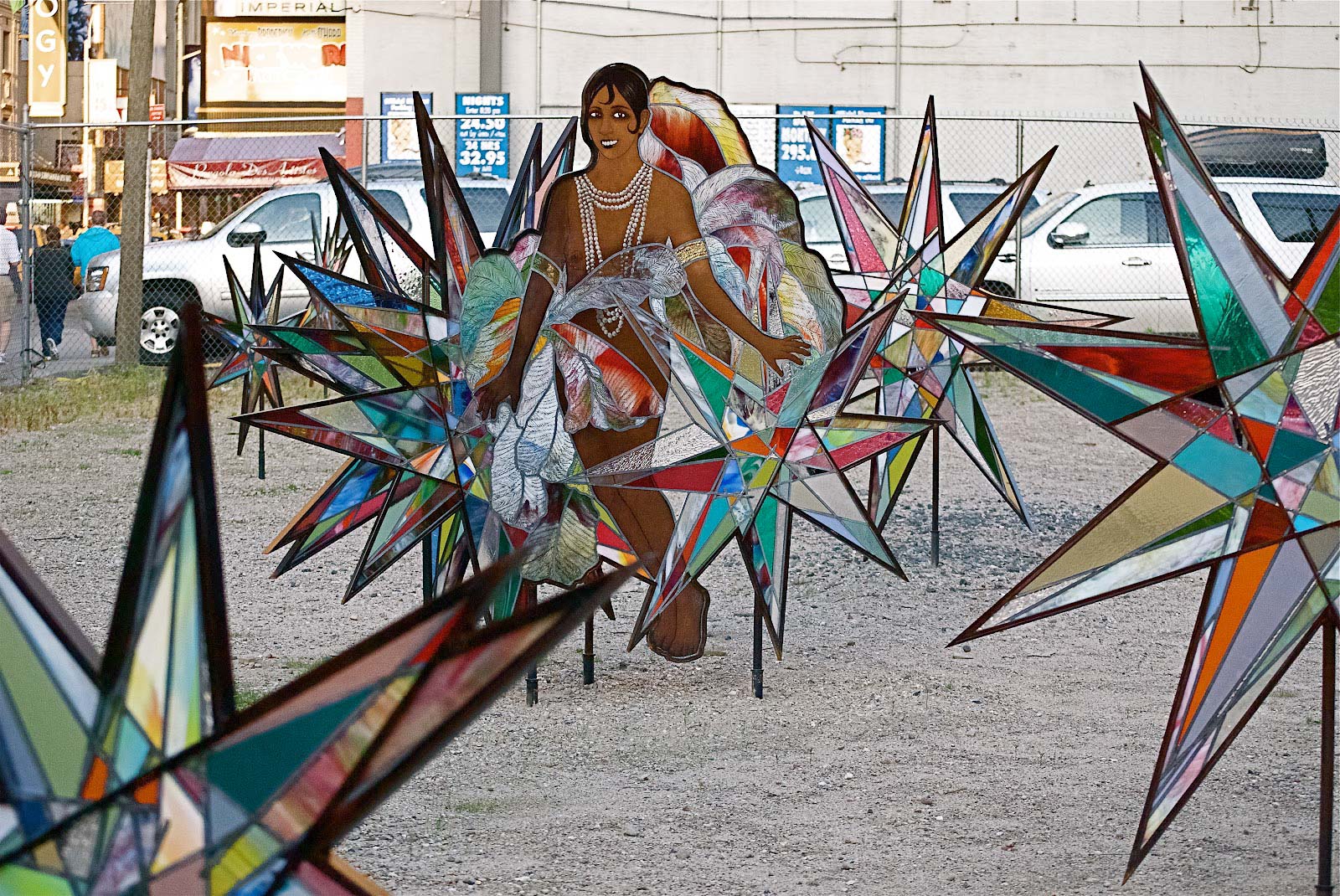 CLIENT: Kiki Smith Stars
LOCATION: New York, NY
DESIGN: Kiki Smith Stars
We fabricated frames with moleans, for Kiki Smith and Gil Studio a stain glass fabricator. Some of these frames are 7 feet across weighing in around 400lbs. This is a temporary installation in a empty lot in times square. The difficulty of this project is giving the glass fabricator what he needs to prevent cracking.
the framework parts and bases for this installation by Kiki Smith.