chocolate Patina Wardrobe and Blackened Steel & Glass Doors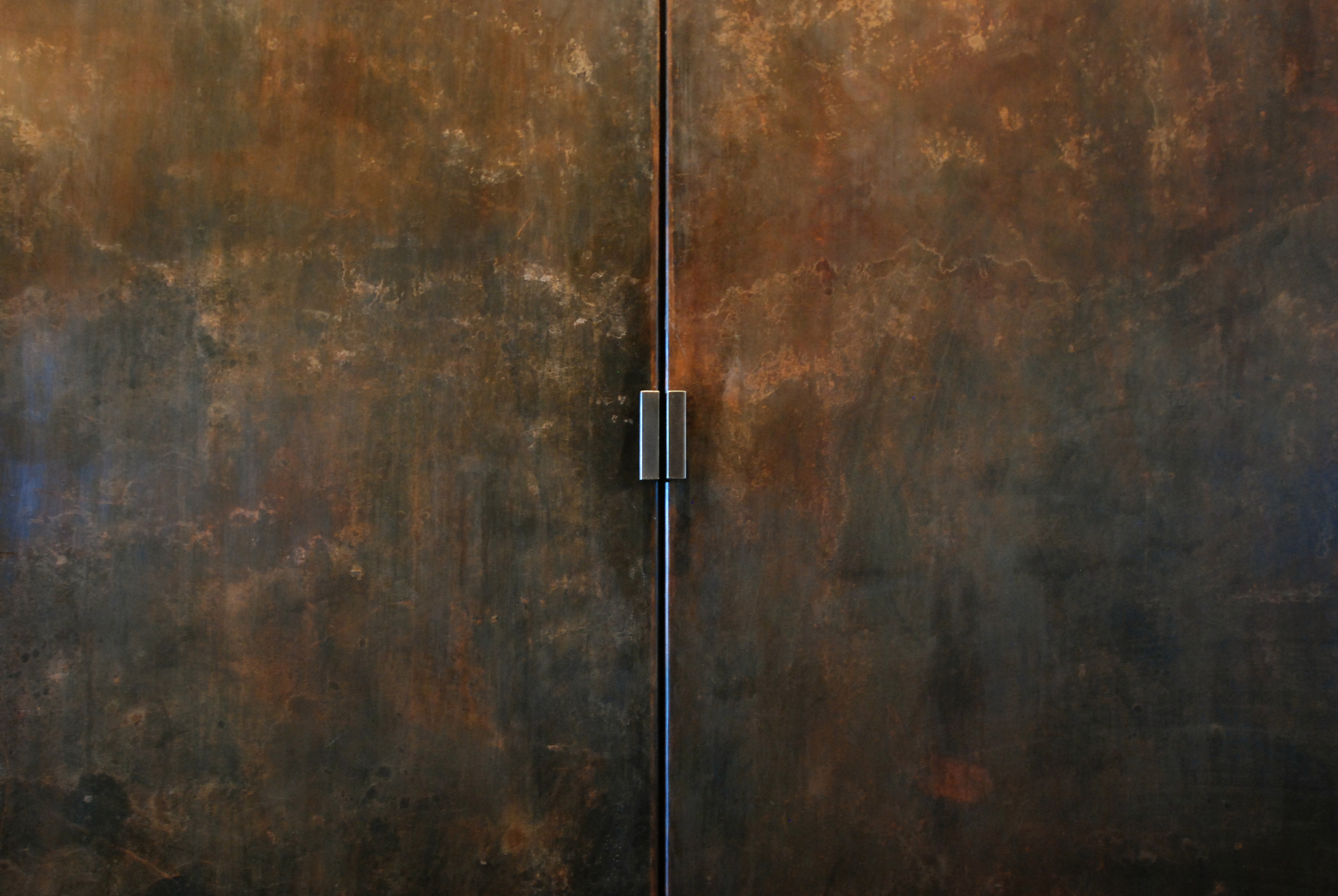 LOCATION: Manhattan, NY
DESIGN: Brown patina wardrobe and blackened steel and glass doors
Serett was approached by the contractor for this West Village high-rise to fabricate custom sliding doors and a rusted panel storage unit for a private residence. We were asked to provide creative patinated finishes to the metalwork to make it stand out.
The metal clothing wardrobe was fabricated from custom steel panels into transom and hinged doors and finished with a brown rust patina.
The sliding steel and glass doors throughout the apartment are blackened and fitted with nickle door pulls.