Blackened Steel Helix Staircase with Glass Treads.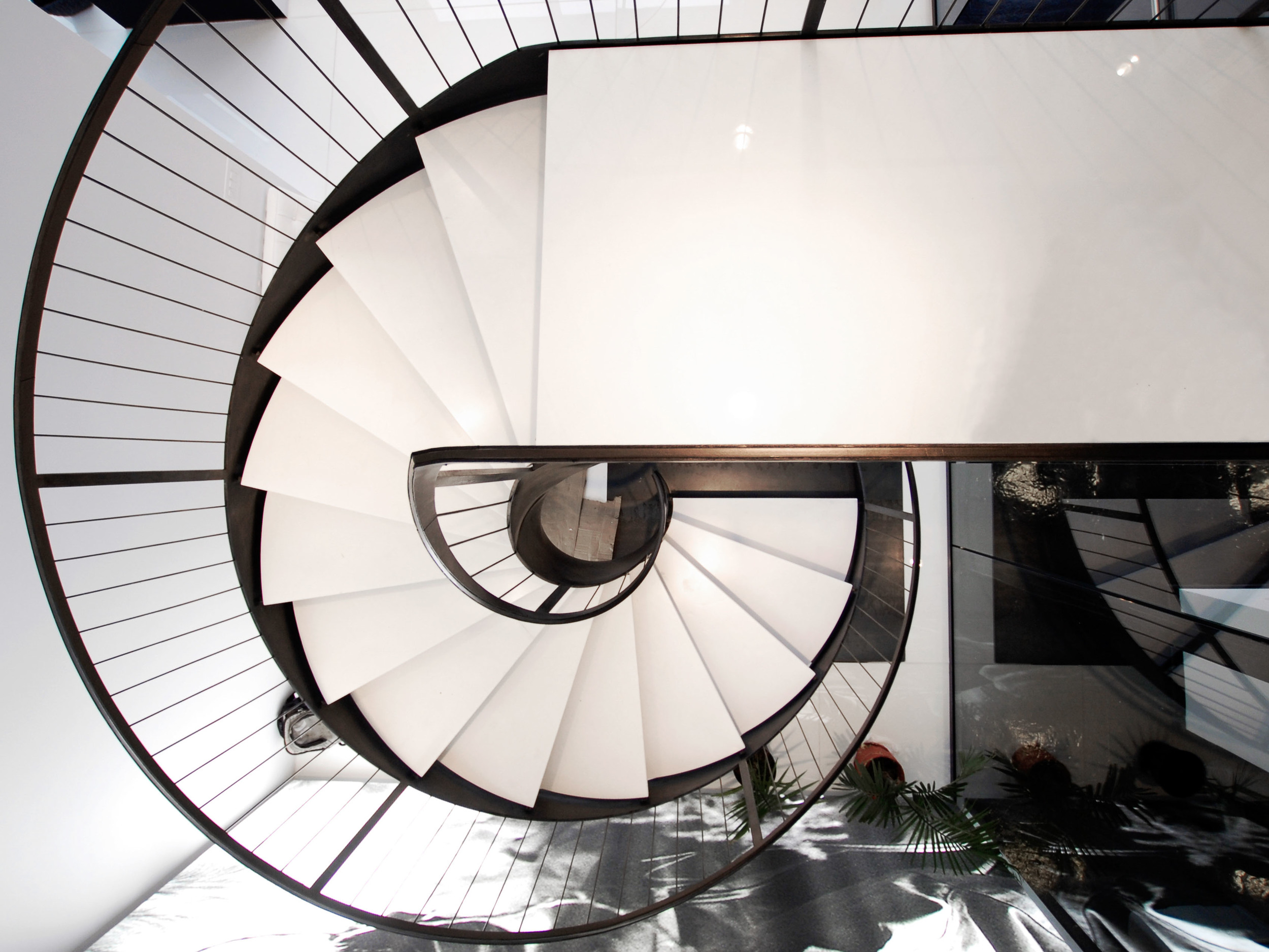 CLIENT: Urbani Truffles
LOCATION: New York, NY
DESIGN: Helix Staircase
Office headquarters to match their existing black and white theme. A helical stair with lateral stringer, rod balustrading and flat bar handrail in blackened steel. Treads and landing are clad in white corian.
This project was a 3,000 square foot steel mezzanine, with a helix staircase entering through a glass pasade. Helix Staircase is 3/8s metal plate construction, the 1 1/2 hand rail material with 1/4 inch round intermediates gave this staircase a very elegant feel. There was a challenge was the floor 1 inch thick cast opaque white glass used for flooring. This is very delicate material that needed to be handles carefully.